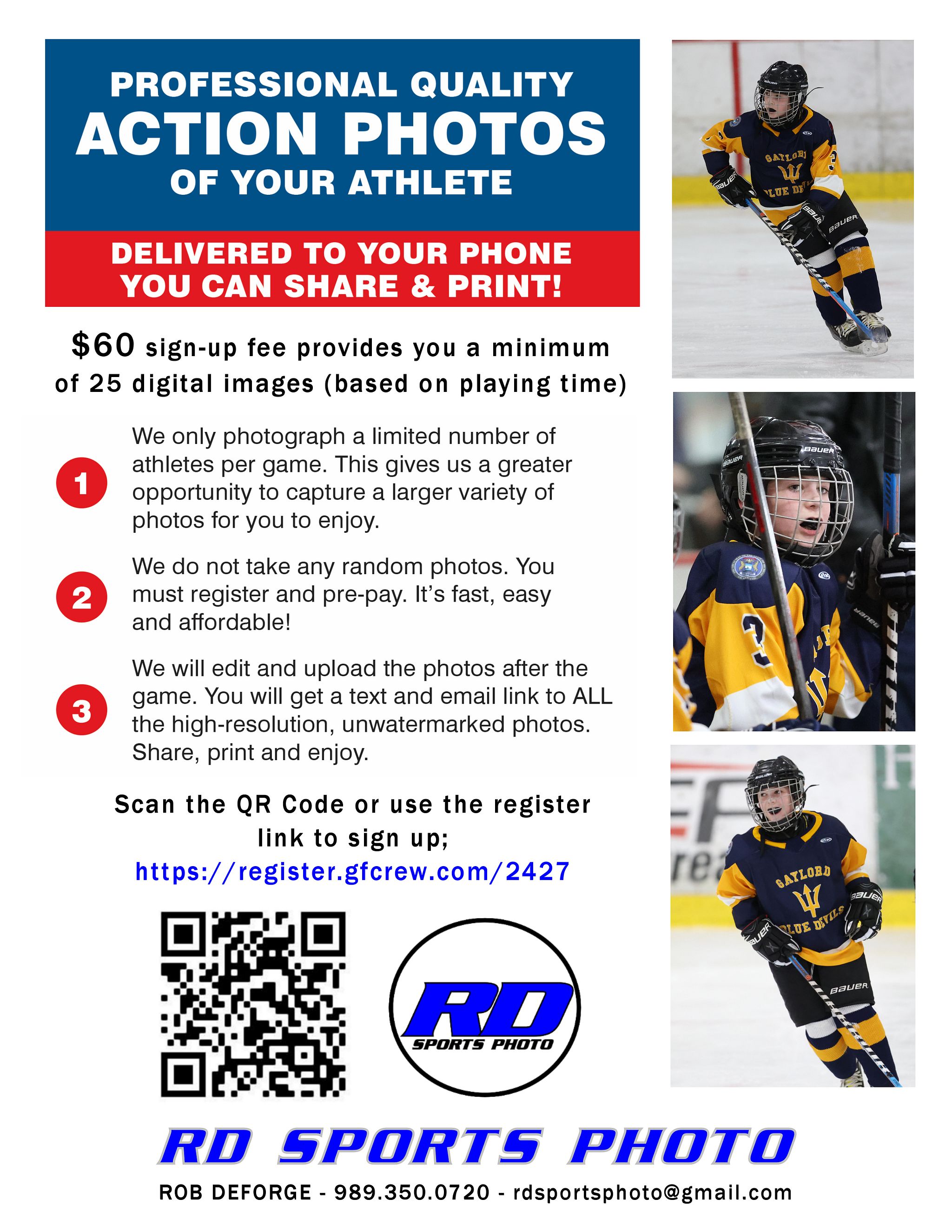 INDIVIDUAL GAME ACTION PHOTOS
This is where the photo magic happens for action sports. Pre-Pay and register your athlete for an individual game photo shoot through a website called GFCrew. I normally take no more than 4 players in any one game, which allows me to focus on your athlete and not the entire team of players. This allows me to capture many images of your athlete instead of 5 good ones from an game of all players being photographed. After the game, I will pick out the best ones to provide to you in a digital file format. I attempt to give you 25 minimum photos, but can be upwards of 50 total based on the game and playing time. After editing, a link will be sent to you to download and view your photos through a photo site called CaptureLife, where you can share socially as well. I started with individual photos in the fall of 2020, and the response has been so great, that individual action photos has become the core business of RD Sports Photo.
PAGE DOWN to view and register for current games/events, or select the REGISTER box below, and it will take you direct to the sign up page with a list of games scheduled. Select the SUGGEST PLAYER/GAME to inquire about having your athlete photographed. Also check out my Facebook page using the link at the bottom of this page, or from the Home Page to find information of where I will be photographing, and where I have photographed recently.